Description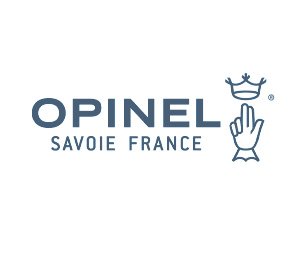 Why choose the Opinel bread knife?
Opinel have been crafting knives since 1890, when Joseph Opinel invented the pocket knife. Ever since this family business has been producing fine quality knives that are adored by customers worldwide. Not only will the Opinel bread knife give you full control when cutting up your loaves, it is exceptionally durable.
The Blade
Avoid the common loaf squish and cut precise lines with this superb Opinel bread knife. The curved blade lends itself well to cutting bread of any type. It makes light work of tough crusts and crusty loaves.
The Handle
Made from solid beech wood, the handle is a pleasure to grip and hold. The contours help to control. The handle has been treated with a varnish, for protection against moisture and other elements.


Age Verification
By law, you need to be 18+ years old to purchase this bread knife. By purchasing this product, you agree that you satisfy this requirement. Age verification is required.