Gilchesters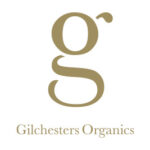 Gilchesters is a UK producer of fine stone ground organic flour. Additionally, the mill is home to organic heritage grains.
Situated on the site of a roman fort, Gilchesters has painstakingly developed heritage wheat grains from rye, spelt Emmer and Einkorn.
Wheat grains are grown conscientiously, organically and harvested alongside live stock. Andrew and Bille Wilkinson ensure the fields are rotated to preserve land mineral content.
Gilchesters flour and grain is widely known for quality and superb taste.