Lames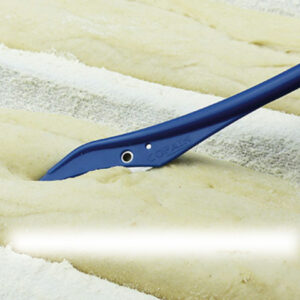 A lame is used in baking to cut, score or slash dough before baking.
The breaks made in the dough surface allow the bake to expand unrestrictedly. The skin tear also allow moisture to pass through the skin of the dough.
The lame is used by bakers to add artistic flare to a loaf and shape the look and feel. Additionally, the lame is used to enhance baked crust surface texture.
Shop by brand
Wire Monkey
View Collection
Mure & Peyrot
View Collection