A sourdough boule is a traditional French bread, shaped like a ball. For those looking to get into sourdough baking for the first time, it's a great and rewarding entry point.
For this great recipe, courtesy of our friend and sourdough expert Vanessa Kimbell, you'll need 4 hours for dough prep. This allows enough time to mix, fold and shape the dough. Additionally, you'll need to rest the sourdough in a fridge overnight.
If you don't have a sourdough starter to use, you can simply buy one from us here.
If you don't want to round the dough, using a banneton or bowl, you could use a simple greased 2lb loaf tin.
Equipment:
1 mixing bowl and whisk
1 round banneton
2 clean tea towels or linen
1 bread pan
1 large tray pan
1 sharp knife or 'lame'
Ingredients:
The recipe will make 1 large loaf.
Method
1.
Mix stage

First, pour all but 1/4 cup of the water, along with your sourdough starter mix, into the mixing bowl. Mix this together well, using a whisk. Add the flour and continue to mix, now using your hands.
Once mixed, leave the dough on the surface and rest for 30 minutes to 2 hours. Cover loosely with a clean and damp cloth. Alternatively, use a proofer like the Brod & Taylor to control humidity. The longer you leave the dough, the more the taste will develop.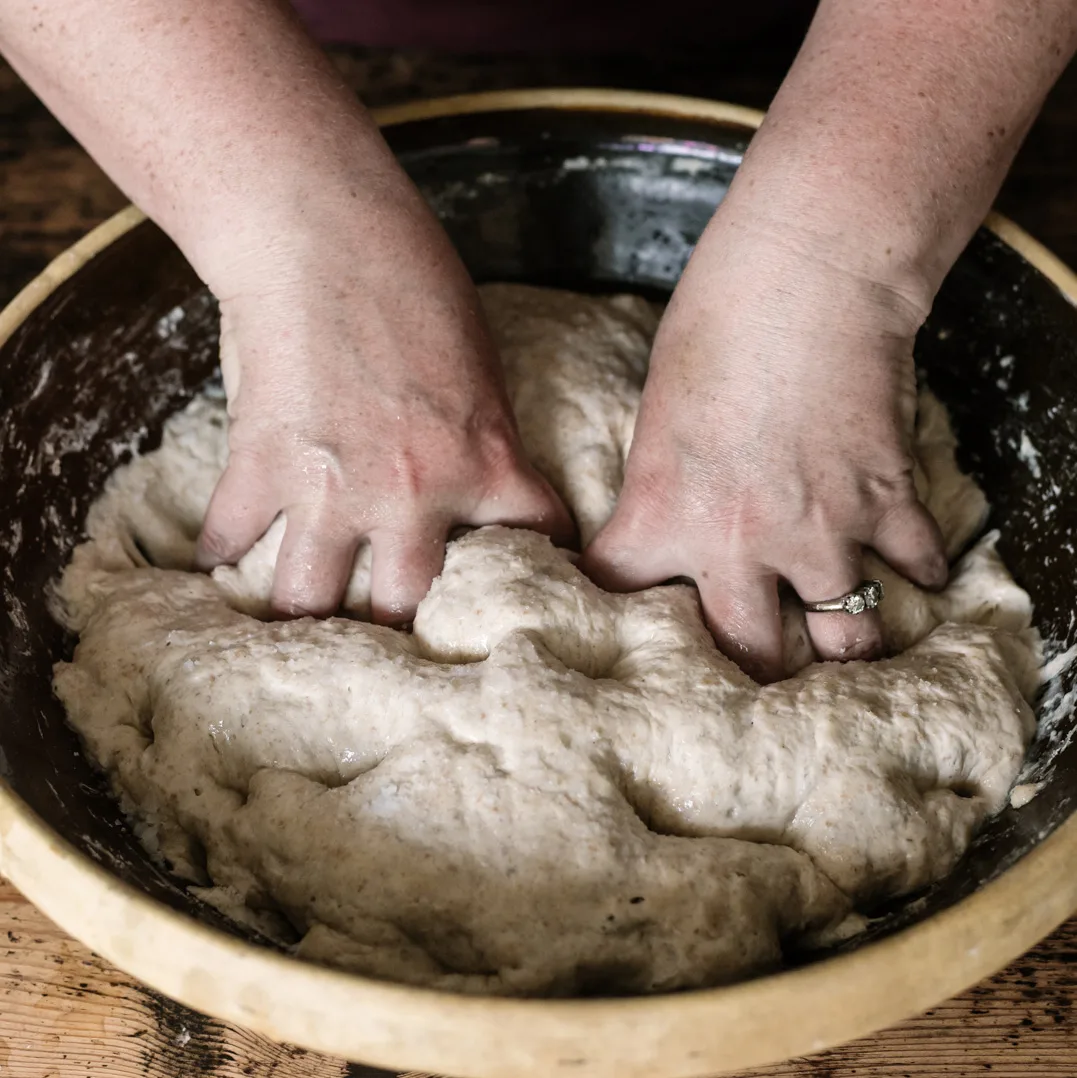 2.
Fold stage

Combine salt with a small amount of water (1/4 cup). Mix thoroughly until combined. Poke your finger into the dough several times to make some small dimples and pour, into them, the salty solution. Allow the dough to rest 10 minutes while the water dissipates through the dough.
Now fold the dough in half, turn the bowl a quarter and repeat this 3 more times. Repeat this process another 3 times at 30 minute intervals.
Rest for a further 15 minutes.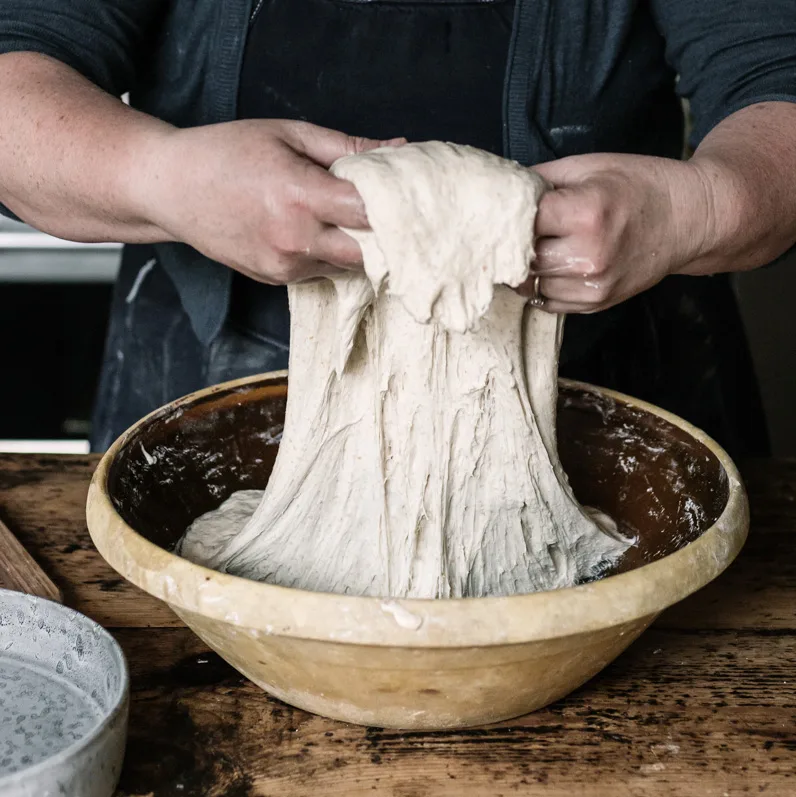 3.
Shape stage

Using your hands, shape the dough into a round ball shape. Place the round ball of dough into a dusted banneton. If you don't have a banneton, use a large bowl, lined with a dusted tea towel. Cover the dough with a 2nd damp tea-towel.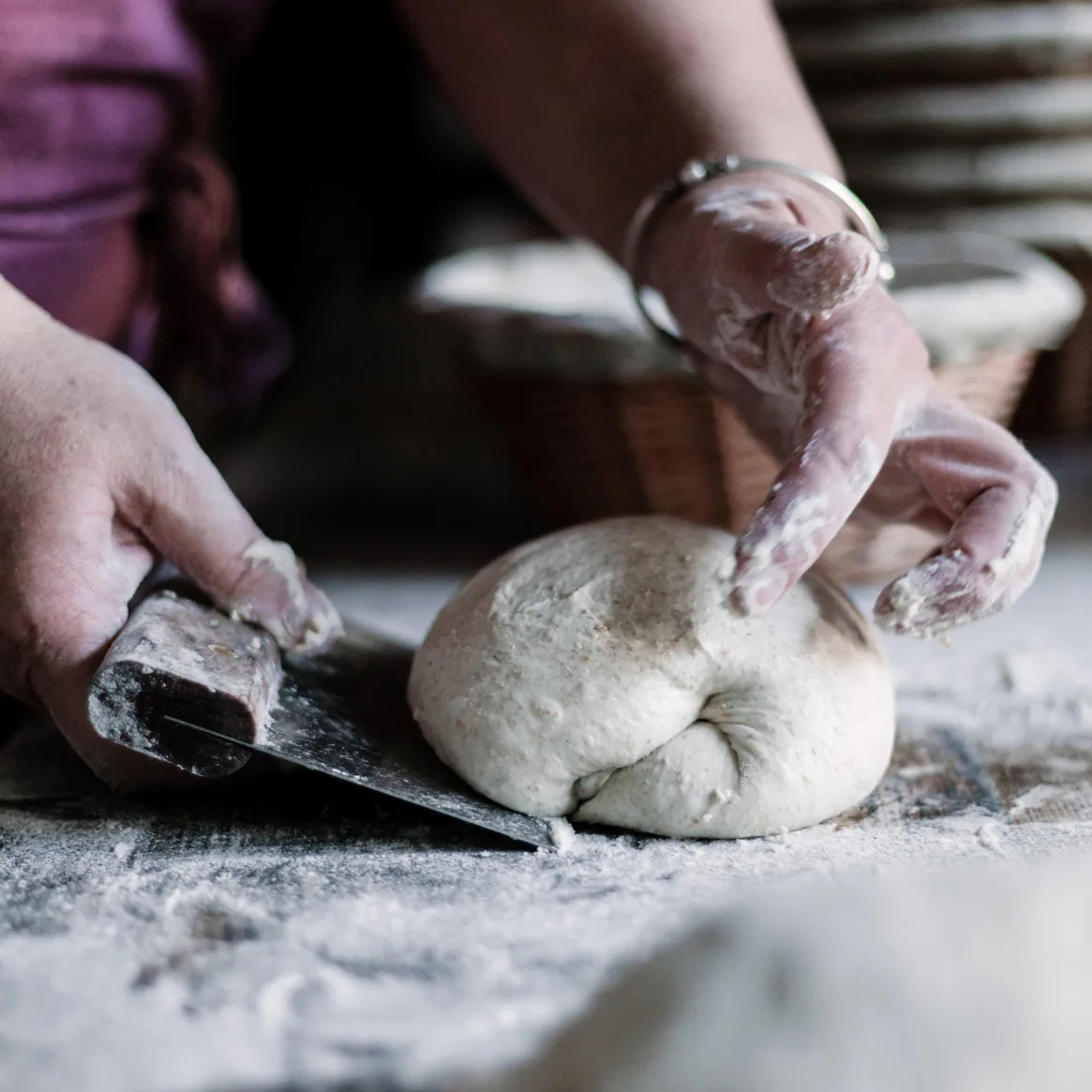 4.
Prove stage

Rest your dough at room temperature. Once the dough volume has doubled, place in the fridge. Leave your dough in the fridge for 8 to 12 hours.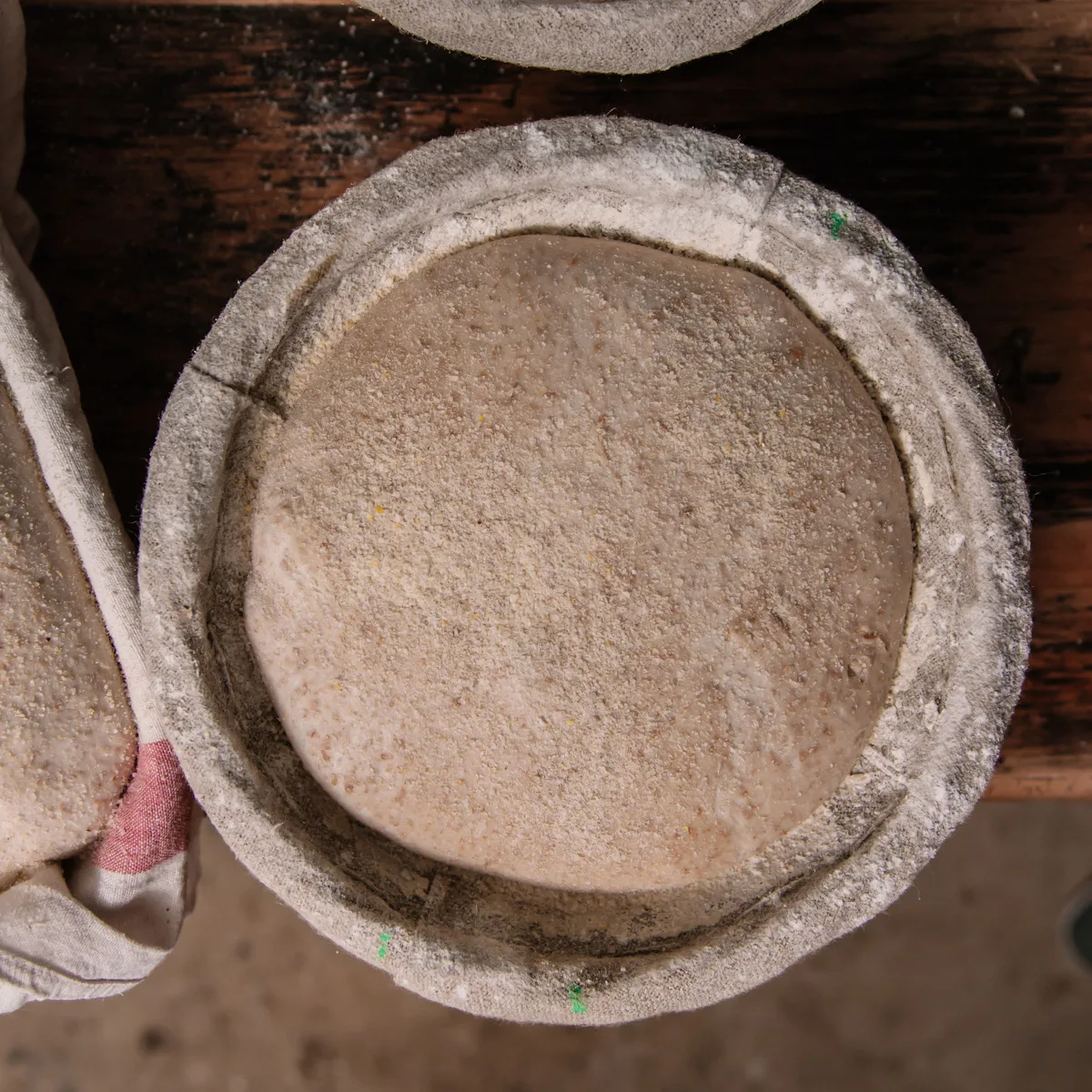 5.
Bake stage
Preheat your oven to 220°C. Once heated, place your bread pan or baking steel into the oven. Additionally, add a pan of hot water to the floor of the oven. The steam helps to moisten the crust and thus allows the bread to expand more freely. It will also help to draw starch to the surface, giving a beautiful brown coat.
Depending on your bread pan or steel of choice, you'll need to allow the equipment to warm up. This can vary. For a cast-iron Challenger bread pan, it's recommended to heat up for 45 minutes. A baking steel will heat up faster at roughly 30 minutes. Once the pan or steel has been heated, carefully remove it from the oven. Dust with a thin coat of semolina to help avoid dough sticking. Carefully place on your dough, slash the top layer of skin with a lame or sharp bread knife. This will create texture as the bread bakes.

Return to the oven at 220°C and bake for 1 hour.
If you are using a bread pan with lid or a dutch oven, remove the lid, reduce the heat to 180°C and bake for another 10-15 minutes. This will help to brown your bread crust and develop taste.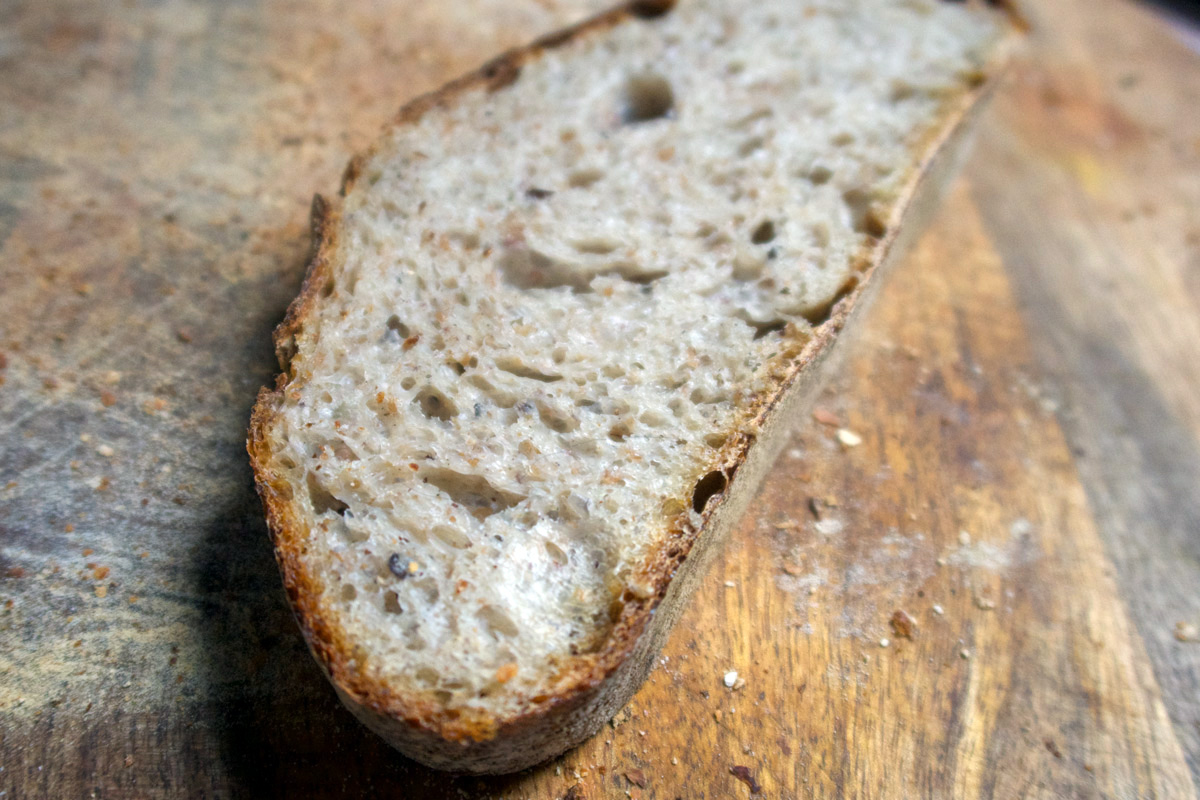 Storage
Leave your sourdough boule to cool for a day before storing in an airtight container of cotton bread bag.
* To make the 100g of starter, needed for this recipe use 1 tablespoon of sourdough starter, 40g of water and 40g of strong white flour, mix well and leave, covered on the side in the kitchen in the morning. It will be lively and bubbly and ready to bake with in the evening.
To avoid a crunchy crust, simply wrap the cooked bread in a clean tea towel. Do this while the bread is warm to rehydrate the crust from the omitted steam.